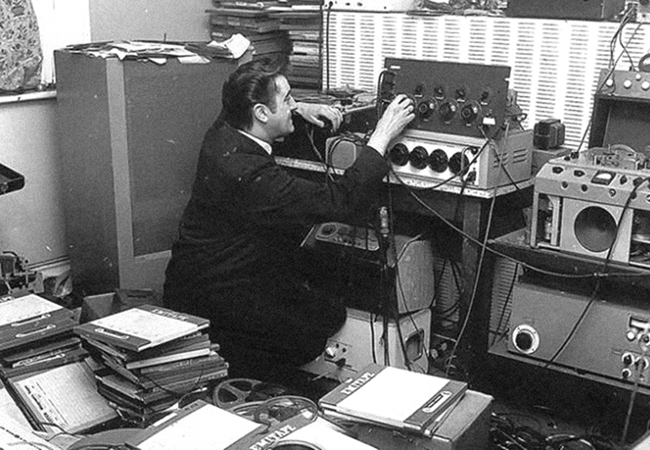 Joe Meek productor de discos,músic,ingenier de só,i compositor inglés,era un pioner en prácticas de grabació com la sobregrabació,muestreix i reverberació.
El single instrumental de The Tornados "Telstar" (1962), escrit i produit per Meek,es el primer disc de un grup de rock británic,com a número 1,en el Hot 100 de Estats Units .
A més produeix música per películas com "Live It. ¡Arriba!"(1963),amb temática musical i pop.
El álbum conceptual de Meek "I Hear a New World "(1960),era molt innovador per als efectes electrónics.
Meek es reconegut com el millor productor de tots los temps por NME ,"Meek es un gran pioner,amb novas ideas per la búsqueda del só perfecte.Va deixar un gran legat sobre molta música pop actual "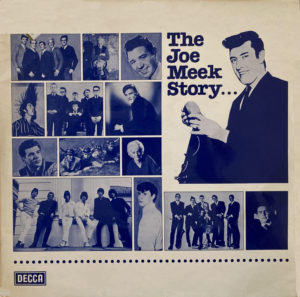 Joe Meek – The Joe Meek Story(77) UK.Orig. Decca 2lp Wav 16-44
Tracklist
A1 Mike Berry & The Outlaws– My Baby Doll
A2 Don Charles– Walk With Me My Angel
A3 Peter Jay & The Jaywalkers– Can Can 62
A4 Tony Victor– There Was A Time
A5 Don Charles– Guess That's The Way It Goes
A6 Tornados– Telstar
B1 Tornados– Dreamin' On A Cloud
B2 Screaming Lord Sutch– Jack The Ripper
B3 Don Charles– Angel Of Love
B4 Roger LaVern & The Microns– Christmas Stocking
B5 Freddie Starr & The Midnighters– Who Told You?
B6 Sounds Incorporated– Keep Moving
C1 Tornados– All The Stars In The Sky
C2 Heinz– Dreams Do Come True
C3 Pamela Blue– My Friend Bobby
C4 Screaming Lord Sutch– Monster In Black Tights
C5 Heinz– Country Boy
C6 Peter Jay & The Jaywalkers– Totem Pole
D1 Tornados– Life On Venus
D2 Heinz– Just Like Eddie
D3 Davy Kaye– In My Way
D4 Saxons– Saxon Warcry
D5 Millionaires– Wishing Well
D6 The Cryin' Shames– Please Stay
Joe Meek – The Joe Meek Story(77),16-44 WAV,16 bits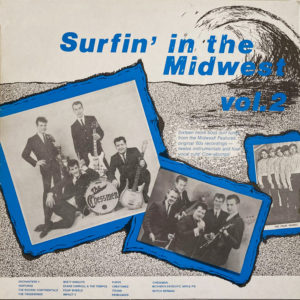 Various – Surfin' In The Midwest Vol.2 (87)US.Orig.Unlimited Productions Wav 16-44
Tracklist
A1 The Enchanters– Like Tuff
A2 The Venturas– Ram Charger
A3 The Rockin' Continentals– Cobra 289
A4 The Tradewinds– Gotcha
A5 The Misty Knights– Misty Nights
A6 Evans Carroll & The Tempos– The Monster
A7 The Four Wheels– Cold 45
B1 Impact Five– Riptide
B2 The Furys– Furyous
B3 The Crestones– She's A Bad Motorcycle
B4 The Titans– Motivation
B5 The Renegades– Istanbul
B6 The Chessmen– Dark Eyes
B7 Mother's Patriotic Apple Pie– Wild Vacation
B8 Butch Berman– Pipeline
Various – Surfin' In The Midwest Vol.2 (87),16-44 WAV,16 bits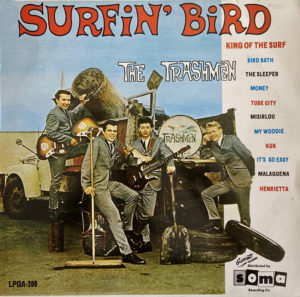 The Trashmen – Surfin' Bird(97)EU.Mono Re. Garrett Records Wav 16-44
A1 Surfin' Bird
A2 Misirlou
A3 Money
A4 Tube City
A5 Kuk
A6 It's So Easy
B1 King Of The Surf
B2 Henrietta
B3 Malaguena
B4 My Woodie
B5 Bird Bath
B6 The Sleeper
The Trashmen – Surfin' Bird(97),16-44 WAV,16 bits
I can do recordings to be transfered in digital source
the most rare original pressings,are hard-to-find albums than often sound far superior to any reissues.Instead to pay an audio engineer,new labels use a quick mastering process than loose dynamics and destructive audio,to save money.
I have submitted masters to record labels and released digitizations with quite good dynamics.
If you have a piece of vintage audio that you would like digitized,please contact me.