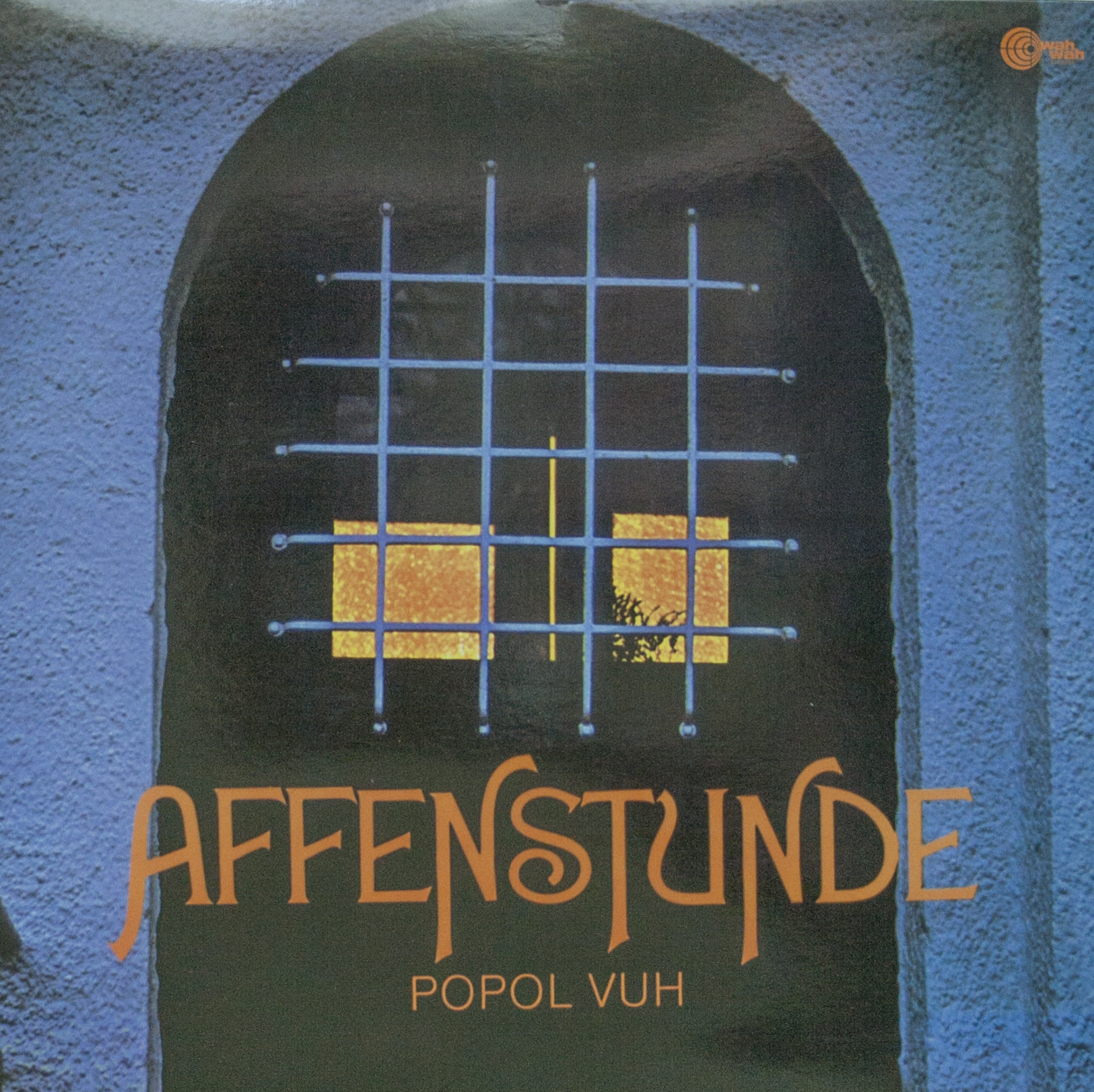 Popol Vuh could easily have fallen into the "experimental" catagory of pretentious novelty that John Cage and other early electronic artists fell into if it weren't for one thing: heart. Take some of the most daring and radical music ever written and add emotion, spirituality, and sincerity, and you have Popol Vuh.
Popol Vuh was formed in 1969 in Munich, Germany by classically trained musician/composer Florian Fricke. The band emerged during the now-legendary German Krautrock scene which also spawned pioneering artists such as Tangerine Dream, Ash Ra Tempel, Kraftwerk, Cluster, Neu! and Klaus Schulze. While the above bands initially used traditional rock instruments to create their 'electronic' sound, Popol Vuh was a different creature all together. Florian Fricke, having come from a wealthy family background, was among the first musicians to own a Moog synthesizer in Germany (pre-dating Tangerine Dream's Moog acquisition by four years). It is this instrument which became the primary vehicle for Fricke's early musical excursions.
Popol Vuh's debut album "Affenstunde" (German for "Hour of Monkeys") was released in 1970 and became an instant attraction because of its originality and innovative use of electronics. The band line-up for the album consisted of Fricke and long-time friend/producer/engineer Frank Fiedler operating the Moog along with Holger Trulzsch providing a vast array of percussion instruments.
The album's opening suite, "Ich Mache Einen Spiegel", is divided into three parts beginning with "Dream Part 4″. The track opening with sounds of rippling water before a splash gives way to chriping bird sounds and probing outer-space rhythms all created on the Moog. This first part continues in this fashion throughout its nearly 9-minute duration and becomes more dense as it progresses. The stereo-panning of the 'space' sounds are an awesome treat with headphones.
"Dream Part 4″ segues into "Dream Part 5″ with a swooshe of white noise giving way to a barrage of solid percussive rhythms from Trulzch. There is an occasional steeldrum sound provided from the Moog but for the most part, it's layer upon layer of harsh jagged percussion. The overall tribal effect is not too dissimilar to listening in on a drum circle in the parking lot at a Grateful Dead show.
Once again, a segue is provided from this track to next, the humorously titled "Dream Part 49″. Compared to the respective spaciness and harshness of the previous two parts, "Dream Part 49″ is a releatively calm meditation of misty tones and drifting chords. There is a slight Indian-style drone to this piece along with what sounds like a distant foghorn created with the Moog. A calm closing to a dynamic opening suite.
The next piece on "Affenstunde" is its title track clocking in at an epic 18:30. The track opens with the sounds of a crackling fire which in turn give way to loud percussion rhythms and bizarre electronic overtones. Six minutes into the piece, the chaos settles into a tamboura-like drone accompanied by light percussion and a whistle-like synth lead from Fricke. This raga-dance carries the piece to its finish.
This is a brilliant and timeless album of innovative electronic music from one of its early masters.
An Essential Title!!
Track Listing
A1 Ich Mache Einen Spiegel: Dream Part 4 8:40
A2 Ich Mache Einen Spiegel: Dream Part 5 4:50
A3 Ich Mache Einen Spiegel: Dream Part 49 7:35
B Affenstunde 18:57
Credits
Artwork By [Cover Design Help] – Heiner H. Hoier, Heinz Lukasz
Artwork By [Cover Design] – Bettina, Steffen
Composed By, Arranged By – Popol Vuh
Mixed By [Synthesizer – Mixdown] – Frank Fiedler
Percussion – Holger Trülzsch
Producer – Bettina Fricke, Gerhard Augustin
Synthesizer [Moog] – Florian Fricke