Sendelica is a Wales band,in Space-rock and Psychedelic rock,genre.
This is an awesome album,and very collectable.
Their space-out live shows are greats,too.So,don´t hesitase to visit,next year the Dr.Sardonicus psychedelic festival.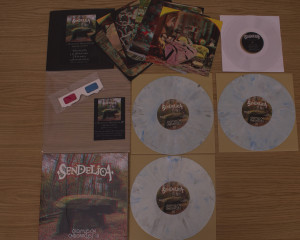 "Chromlech Chronicles III".
THIRD IN THE 'CROMLECH CHRONICLES' SERIES. RECORDED AT MWNCI STUDIOS IN AUGUST 2017.
Recorded at MWNCI Studios by Jethro Chaplin
Edited at Afterhours Studio by Pete Bingham
Mixed by Aviv
Pete Bingham – guitars, electronics, field recordings, keyboards
Glenda Pescado – bass
Lee Relfe – sax
Gregory Curvey – drums
Jack Jackson – drums
Special guest:
Roger Morgan – piano, synths
Comes in a 3D single sleeve incl. 3D glasses:
Special edition ltd. 100 copies incl.
bonus 8″ one-sided lathe-cut single
Credits released May 7, 2018.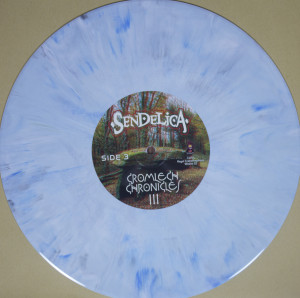 Two tracks,recorded from vinyl source on Wav cd,quality.
"Theme For An Imaginary Victorian Ghostbuster",only available on this special
Limited edition.
B1."12 Shades Reviseted"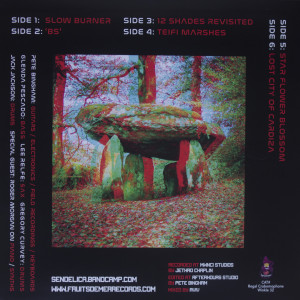 a Guitarist Interview with Peter Bingham of Sendelica May 2013