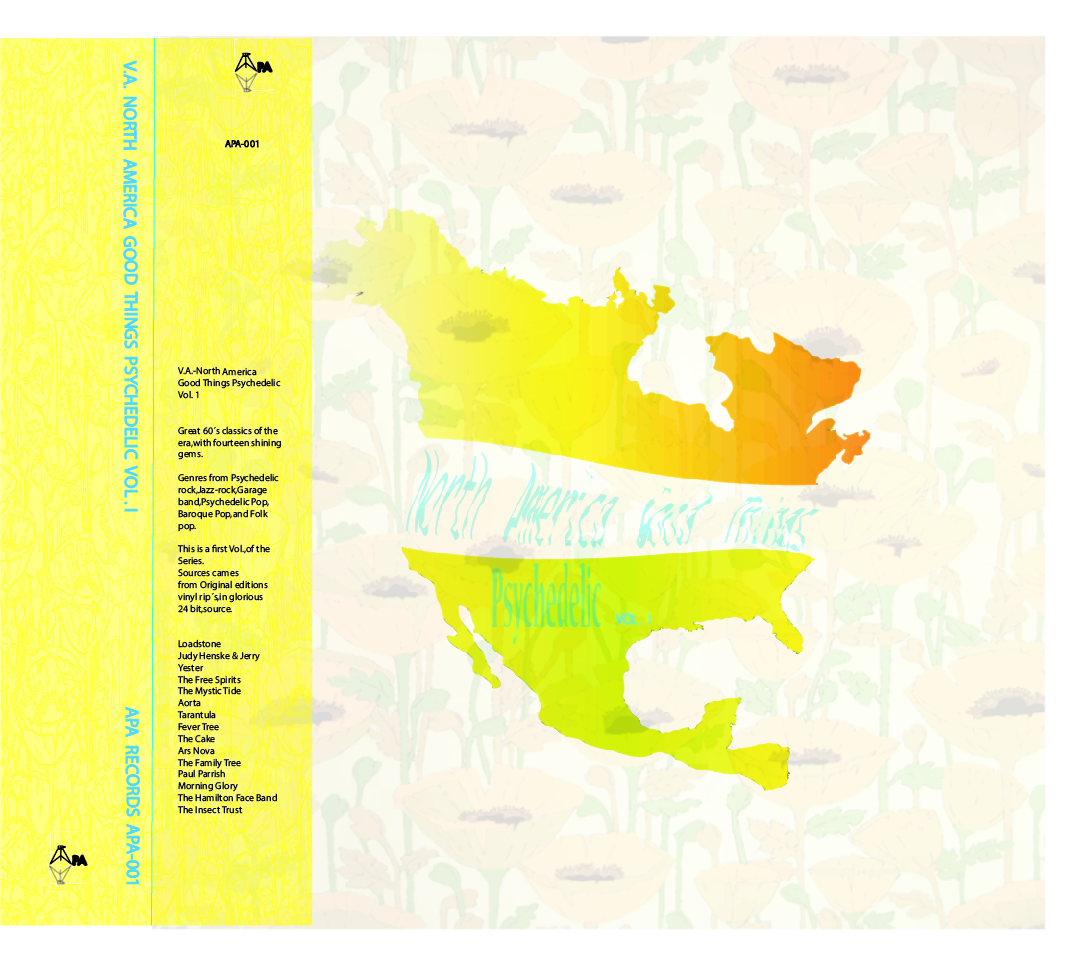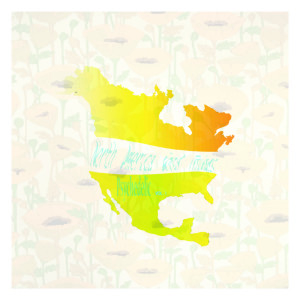 This V.A.,"Various Artist"compilation LP,was made by myself with one track each choose from 14 lps in 60´s US,Psychedelic genre.
Janis Joplin,Jefferson Airplane,Byrds,Mothers of Invention,Byrds,Nick Drake…are related artist and genres like:Psychedelic rock,Garage band,
Jazz-rock,Psychedelic pop,Baroque pop,Folk pop….
All the songs recorded are first Originals editions,and those rips are made without use any dynamic range compression,limiting,or EQ of any kind.
Originals LPs,used to cut with masters first generation tapes,that´s the reason than have better loudness range,than some comercial reissues LPs,made nowadays.
Also,I have added an complete vinyl artwork with real sizes.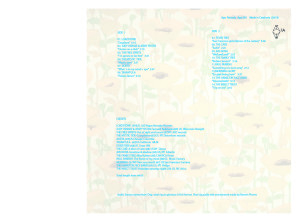 A1.Loadstone-Dayshine


A2.Judy Henske & Jerry Yester-Horses Stick


A3.The Free Spirits-I´m gonna be free


A4.The Mystic Tide-Mystic Eyes


A5.Aorta-What's in My Mind's Eye


A6.Tarantula-Poison Dance



B1.Fever Tree-San Francisco Girls(Return of the Native)


B2.The Cake-Sadie



B3.Ars Nova-Well,Well,Well


B4.The Family Tree-Butters Lament


B5.Paul Parrish-Something of a love song


B6.Morning Glory-So Glad Being Here


B7.The Hamilton Face Band-Steamwhistle


B8.The Insect Trust-Trip On Me