Hi han diferents versions de "Music for Airports" venudes d'aquest álbum ambient,cds remasteritçats i altres formats digitals,pro la versió master a mitja velocitat d'Abbey Road i editada en 2 lps,és la edició més autentica d'escoltar en aquest viatge ambiental d'Eno.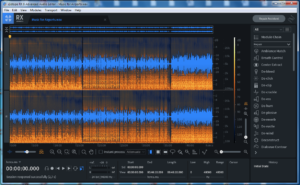 En el espectograma,podem observar als colors solits i estables en las imatges de estereo.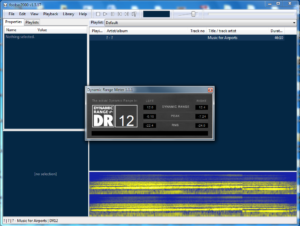 El disc sona tan obert i tan fresc,que val la pena pagar més per aquesta versió superior en vinil.
Un procés de Half speed mastering consisteix en,
– Transferencia en digital a partir de cintas maestras originals,amb un reproductor de bobinas    Ampex.
– Captura del audio en wav 24/192
– Post-producció:Reparar els clics,i aplicar de-esing amb les veus per evitar sibilances en el      posterior prensatje.
– Edició del acetato: máquina de tall Neumann Lathe Machine,amplificador Riaa i filtre.
– Velocitat de tall : Tallat a mitja velocitat de master
Al grabar el acetat a una velocitat de 45 rpm,hi há més informació que pasa per la agulla per segons que no pas a 33 rpm,de manera que las guitarras,el baix,la veu,i la bateria…. tot sona molt més net.
La mitja velocitat del proces mastering,és amb diferencia,la manera més precisa per produir un acetato.
A continuació editar un vinil doble a 45 rpm, es el millor que pots aconseguir en els registres.
El problema de un presupost tan elevat,es que encareix aquestas edicions de luxe,i llavors a las discograficas independents no li surten als números per editar discos de alta qualitat.
També,no hi han ingeniers de audio per produir vinils a half mastering,perque als més valorats,traballen per estudis de gravació i grans multinacionals discograficas.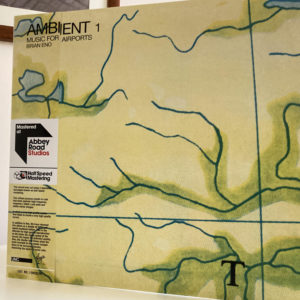 Ambient 1,Music for Airports-Brian Eno 2LPS (Half Speed Mastering),WAV 24 DR12
I can do recordings to be transfered in digital source
the most rare original pressings,are hard-to-find albums than often sound far superior to any reissues.Instead to pay an audio engineer,new labels use a quick mastering process than loose dynamics and destructive audio,to save money.
I have submitted masters to record labels and released digitizations with quite good dynamics.
If you have a piece of vintage audio that you would like digitized,please contact me.