V.A.-Los Ben Posta,Los Espectros,Los Electronicks- Hist.Música Pop Española n49.Alligator records SP.Orig.(60´s) LP.Edición 1986.
Grupos Españoles e Instrumentales,que imitaron la música rock de moda de entonces,The Shadows,Ventures,Johnny & The Hurricanes….Los Ben Posta-Grupo de Ourense,con estilo rock´n´roll-Surf,instrumentales de principios de los 60´s.Los Espectros-Grupo Vasco de rock instrumental similar a Los Relampagos,Fecha de la grabación 1965.Los Electronicks-Grupo Español de rock instrumental-Surf,Fecha de Grabación 1965.
Tracklist
A1 Los Ben Posta-   Zorongo Gitano
A2 Los Ben Posta-   Tarantela
A3 Los Ben Posta-   Danza Del Sable
A4 Los Ben Posta-   Moscow Guitars
A5 Los Espectros-    Granada
A6 Los Espectros-    Esos Bonitos Ojos
B1 Los Espectros-    Antero El Chaparrito
B2 Los Espectros-    El Niño En La Cuna
B3 Los Electronicks- Hay Quien Dice De Jaen
B4 Los Electronicks- El Mundo
B5 Los Electronicks- En Un Mercado Persa
B6 Los Electronicks- La Danza De Zorba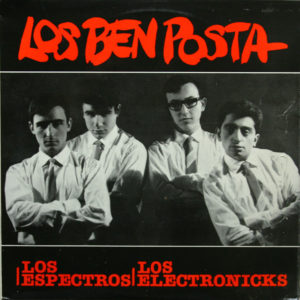 V.A.- Los Ben Posta,Los Espectros,Los Electronicks 16-44 WAV,16 bits
Los Relampagos-Los Relampagos(66)SP.Orig.Zafiro Stereo LP
Posiblemente,el grupo de surf-rock instrumental más popular en España y con buenos instrumentistas,Jose Luis Armenteros(guitarra solista),Pablo Herrero(organo),Ricardo López Fuster(Bateria),Ignacio Sanchez Campins(rhythm guitar,later also keyboard),y Juan Jose Sanchez-Campins(Bajo y guitarra ritmica).Al comienzo se llamaron "Dick y Los Relámpagos".
Tracklist
Danza Del Fuego
Alborada Gallega
Numancia
Cuento De Navidad
Canción Española De "El Niño Judio"
El Reloj Del Abuelo
Recuerdos De La Alhambra
Nocturno
Canción Del Vagabundo De "Alma De Dios"
Vacaciones En España
Bailarina De España
Macarena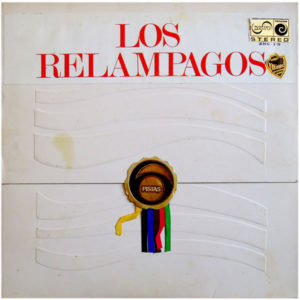 Los Relampagos-Los Relampagos(66) 16-44 WAV,16 bits
Los Sherpas-(1963-1966)SP.Orig.El Cocodrilo,Hist.de la Música Pop Española n76.LP edición (1988).
Los Sherpas,fueron el grup de música rock instrumental mes importante de la Costa Brava.Fueron los inicios de la música rock en directo,tocaban en Salas de Fiesta,y con estas canciones melódicas instrumentales la gente bailaba los lentos con su pareja.Aún no habian disc-Jockeys que pinchaban los discos,las discotecas llegarian más tarde.Grupo de música pop de los años 60´s en Sant Feliu de Guixols,con varias formaciónes,la más estable fué: Frances Más(Guitarra solista y voz),Joan Canadell(Bateria),Josep Camp(Guitarra ritmica),i Jordi Camps(Bajo).
Tracklist
A1 Soulfinger
A2 Midnight
A3 Maria Elena
A4 Sleepwalk
A5 Limosna De Amores
B1 La Leyenda Del Beso
B2 Tramp
B3 Shadooggie
B4 Perfidia
B5 Ave Maria No Morro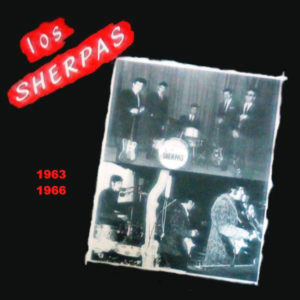 Los Sherpas-(1963-1966) 16-44 WAV,16 bits
Els Sherpas-Casino dels Nois,Sant Feliu de Guixols-Video Entrevista
I can do recordings to be transfered in digital source
the most rare original pressings,are hard-to-find albums than often sound far superior to any reissues.Instead to pay an audio engineer,new labels use a quick mastering process than loose dynamics and destructive audio,to save money.
I have submitted masters to record labels and released digitizations with quite good dynamics.
If you have a piece of vintage audio that you would like digitized,please contact me.