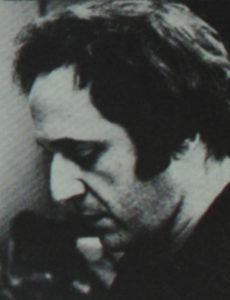 Their foremost album is  "Music for 18 musician" ,played with all these instruments:Violin,cello,2 clarinets,4 women´s voice,
4 pianos,3 marimbas,2 xylophone and metallphone.
There is a regular rhythmic pulse on the pianos that continues throught the piece.
The structucture of "Music for 18 musicians",is based on a cycle of eleven chords played at the beginning of the piece,and repeated at the end.
One of the basic techniques of this piece is to changing harmonic rhythm,but is a minimum variation,in the melody than will be hear.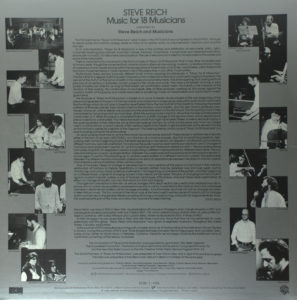 Steve Reich-"Music for 18 musician"(78)US.Orig. ECM
Digital vinyl transfer in WAV 16 bits
Minimalist American composer,was inspired in Oriental and African music.
Reich studied percussion based in classical school,learn tambor in Ghana University,and music of Bali,too.
Talking about the experience of recording one of earlies works,Piano Phase"(1967)
"The process is playing the same piece on two pianos,but one with slight delay in relation to the other".
About,"New York Counterpoint" piece of this live concert,is a 1985 minimalist composition and intented to capture the throbbing vibrancy of Manhattan,mixed electronic sounds with acoustic instrumentation.
Steve Reich- IV Festival de Otoño,Casa Cultura Majadahonda (1987)
Steve Reich-Live at Teatre L´Aliança,18-11-89
Live concert,cassette recorded "On air" in WAV 16 bits
01."Drumming(Part One)"
02."Electric counterpoint"(David Tanenbaum)
03."Sextet"
04."Different trains"