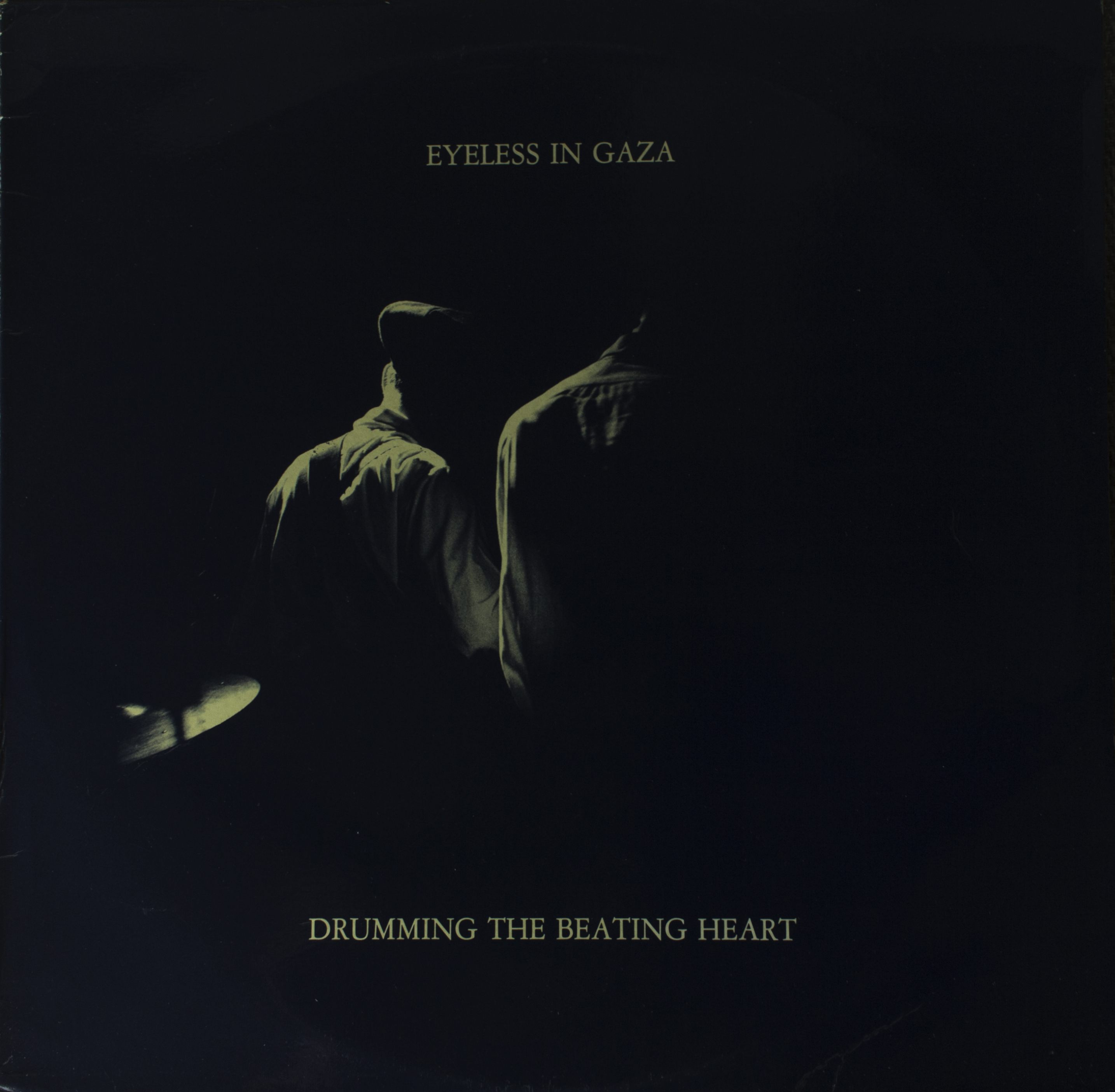 Pioners of the Synth/Electronic bands I followed the band,purchase their lps and went to the gig concerts,too.
In 1980, after releasing some experimental/industrial DIY tapes,Martyn Bates formed Eyeless In Gaza with Peter Becker .
Exploring experimental/Electronic territories from filmic ambience/atmos to rock, the duo start with several albums on Cherry Red records,
– "Photographs as Memories" (Cherry Red BRED 13, Jan 30 1981, Lp)
-"Caught in Flux/The Eyes of Beautiful Losers" (Cherry Red BRED 18/12 BRED 18, Sept 1981, Lp/Ep12")
-"Drumming the Beating Heart "(Cherry Red BRED 36, July 30 1982, Lp)
Here it´s a live recording from this early style,sourced from a cassette tape.
Eyeless in Gaza-Developing Negatives,11-04-1981
Cassette recorded in WAV 16 bits
A lot of experimentation,atmospheric moody landscapes,Martyn Bates voice sings property but in very high tone,point me as close to other UK PostPunk/New Wave bands,like Joy Division,Cabaret Voltaire,or Durrutti Column.
"Rust Red September",it´s an important change of Eyeless in Gaza history,as it is.
It´s damned good ,and the music gets more pop feeling,moved away from the early electronic dark synth,albums debut.
Becker´s ability with keyboards and arrangements,mades an synth/pop album,without been easy listening.
Them,Eyeless in Gaza albums of the 80´s are fundamental,of their whole discography.
Here it´s a live recording from this evolution to more pop oriented style,recorded "on air" from a cassette on Wav 16 bits audio.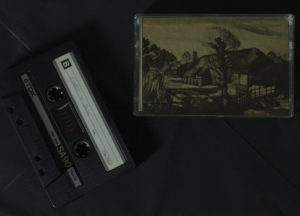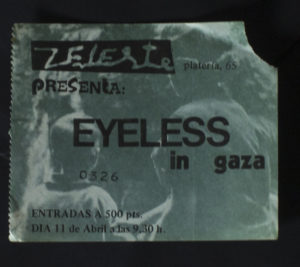 Eyeless in Gaza-Live at Zeleste,11-04-1985
Cassette recorded in WAV 16 bits
After finishing this live concert,we say hello to the band and a friend asked amazing to Martyn Bates,why they changed to a pop style,and Martyn replies than now gets more sucesfull sales,and Cherry Red records could release more albums,so.
https://www.eyelessingaza.com/sonichistory.html
https://www.cherryred.co.uk/?s=eyeless+in+gaza&post_type=product
I can do recordings to be transfered in digital source
the most rare original pressings,are hard-to-find albums than often sound far superior to any reissues.Instead to pay an audio engineer,new labels use a quick mastering process than loose dynamics and destructive audio,to save money.
I have submitted masters to record labels and released digitizations with quite good dynamics.
If you have a piece of vintage audio that you would like digitized,please contact me.