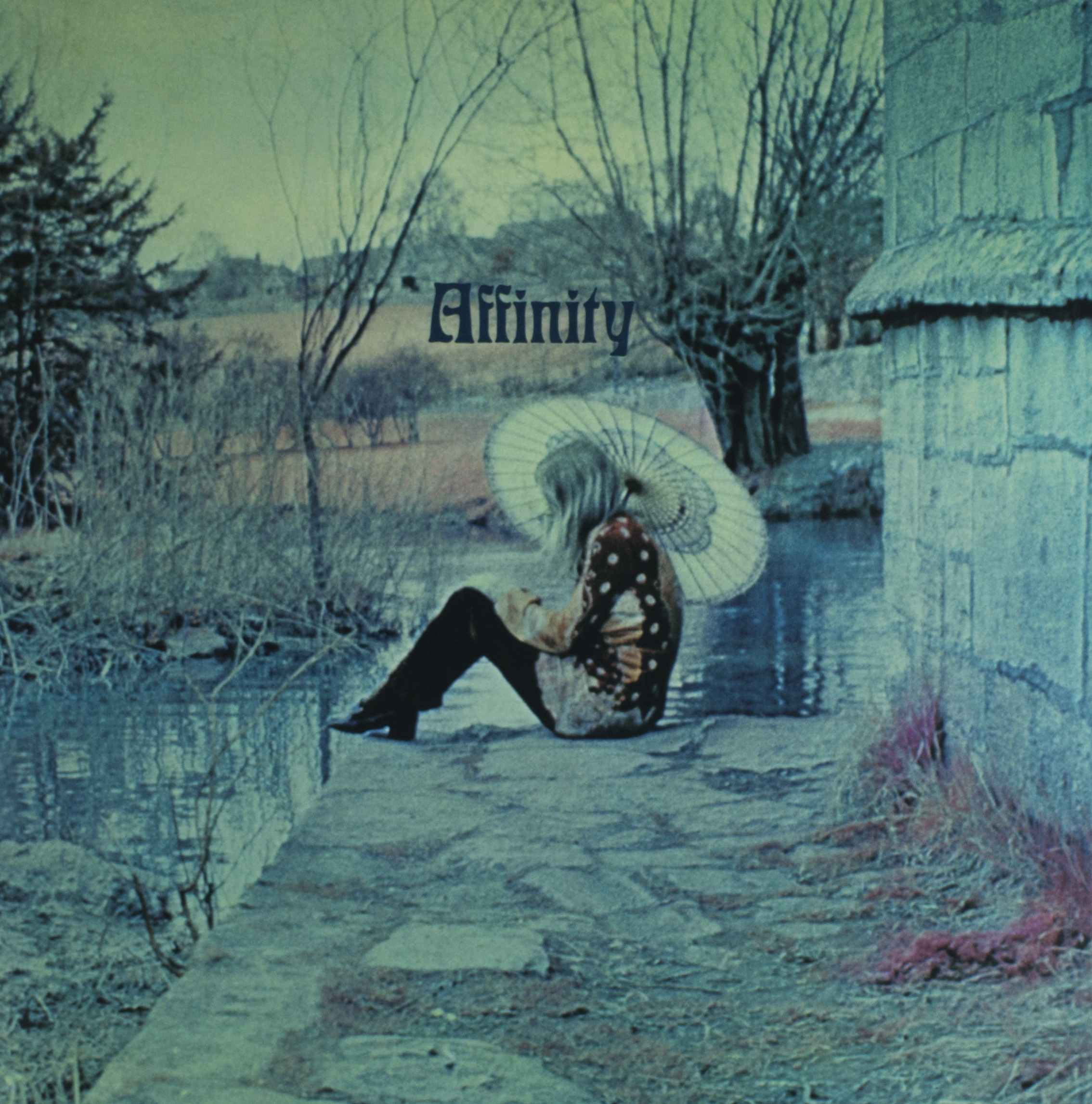 This is one`s of the best UK progressive rock albums of all times.
Plenty of Hammond and guitar,and showing the best of Emerson,Lake &Palmer,
King Crimson,or Yes,but also with early Progressive Jazz imprint,like Soft Machine
and Kevin Ayers,Julie Driscoll,releases.
Affinity unique lp,was edited by the band in 1970,and led by frontwoman Linda Hoyle,with a voice very soulful and bluesy,too,for example on Dylan´s track "All along the watchtower".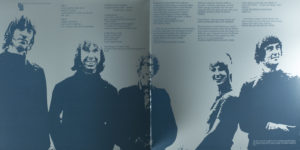 The original UK,first press Vertigo release has better dynamics(Vocal with more puch,and more presence in the instruments),in comparison with stock counterparts reissues,and bootlegs,than came from cd source.
But if you want to purchase later reissue lp,I could recommend this one official reissue,on Repertoire label.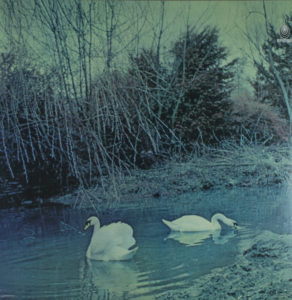 Credits
Bass – Mo Foster
Design, Photography By – Keef 
Drums, Percussion – Grant Serpell
Engineer [@Island] –Frank Owen
Engineer [@Trident] – Robin Cable
Guitar –Mike Jopp
Lacquer Cut By – MILES
Organ, Piano, Electric Piano, Harpsichord, Vibraphone – Lynton Naiff
Producer – John Anthony
Typography [Type Design]- Sandy Field
Vocals – Linda Hoyle
Notes
180 Gram Gatefold sleeve,with custom replica retro finish.
Half speed mastering at Abbey Road Studios.Cut by Miles Showell.
I can do recordings to be transfered in digital source
the most rare original pressings,are hard-to-find albums than often sound far superior to any reissues.Instead to pay an audio engineer,new labels use a quick mastering process than loose dynamics and destructive audio,to save money.
I have submitted masters to record labels and released digitizations with quite good dynamics.
If you have a piece of vintage audio that you would like digitized,please contact me.
Affinity- Affinity(70) -Ger.Reissue(2014) Repertoire lp WAV 16 bits
A vinyl rip
Tracklist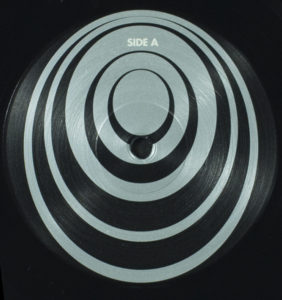 A1 I Am And So Are You
A2 Night Flight
A3 I Wonder If I Care As Much
A4 Mr. Joy
Side A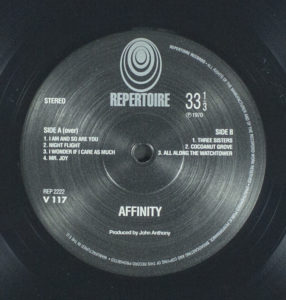 B1 Three Sisters
B2 Coconut Grove
B3 All Along The Watchtower
Side B