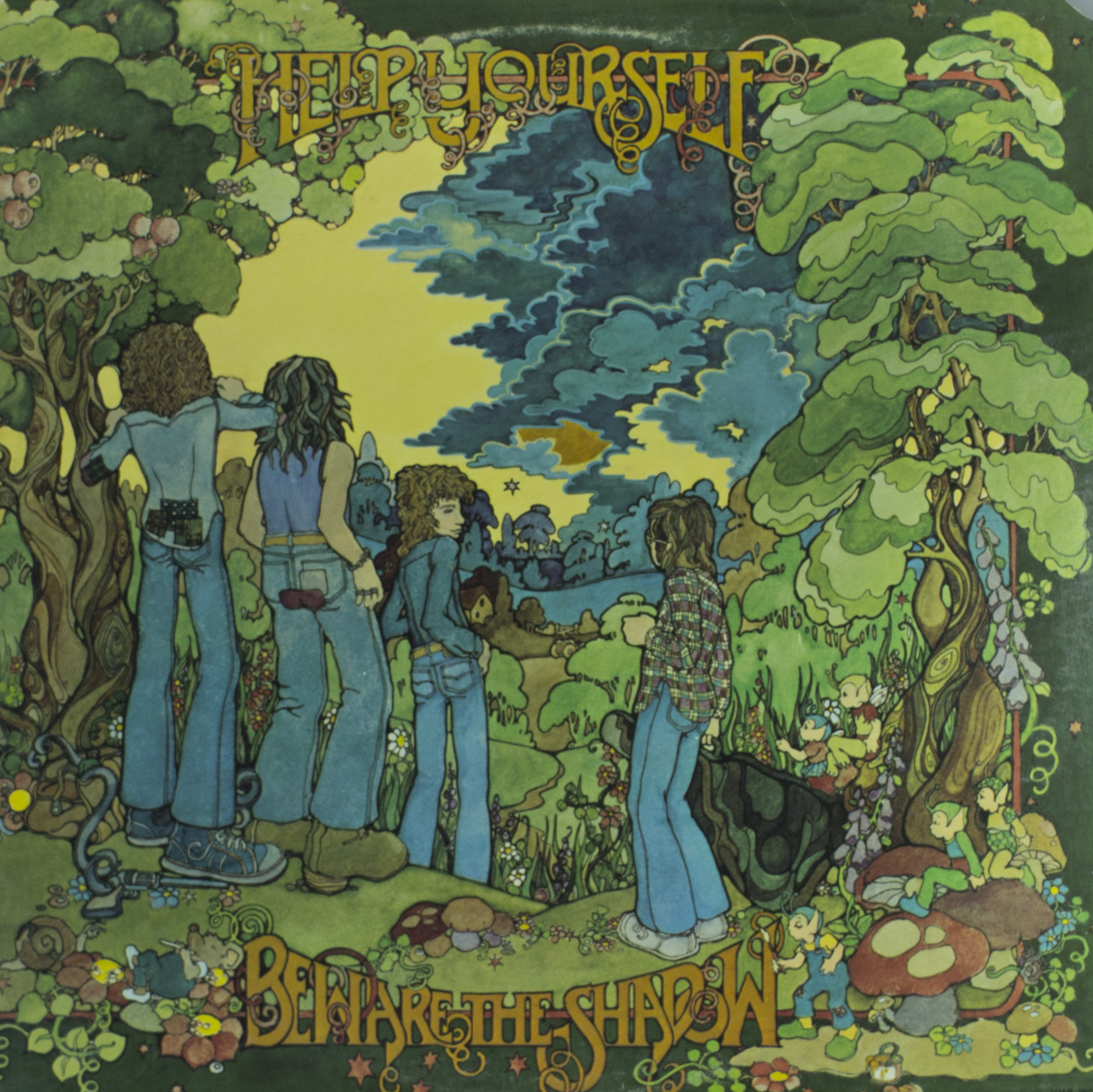 Known as "The Helps",were an English rock band from early 70´s,than does gigs
with Wales Man band,to promotion their albums.
Played "British Americana" like other British bands,as Man or Brinsley Schwarz.
Their style is close to US,Southern rock and west coast,like Grateful Dead and Quicksilver.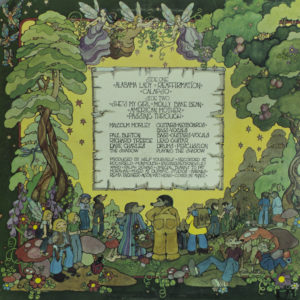 On their first lp,in more psychedelic style,the five-piece personnel were,
–Dave Charles on drums
–Reichard Treece on bass
–Malcolm Morley guitar
–Ernie Graham guitar,singer (ex-Eire Apparent)
–Jojo Glemser guitar
On this third album,"Beware the shadow",there is a psychedelic extended jam song,"Reaffirmation",and Malcolm Morley,was the front-man and writer.
I can do recordings to be transfered in digital source
the most rare original pressings,are hard-to-find albums than often sound far superior to any reissues.Instead to pay an audio engineer,new labels use a quick mastering process than loose dynamics and destructive audio,to save money.
I have submitted masters to record labels and released digitizations with quite good dynamics.
If you have a piece of vintage audio that you would like digitized,please contact me.
A vinyl rip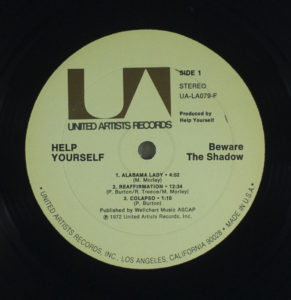 Help Yourself-Beware The Shadow(73)US.Orig.United Artist FLAC 24 bits
A1 Alabama Lady
A2 Reaffirmation
A3 Calapso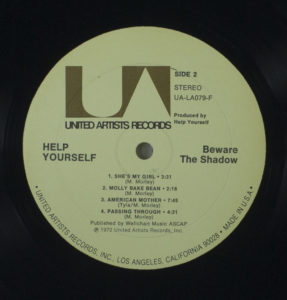 B1 She's My Girl
B2 Molly Bake Bean
B3 American Mother
B4 Passing Through
Credits
Bass, Guitar, Keyboards, Alto Vocals – Malcolm Morley
Bass, Guitar, Vocals – Paul Burton
Cover – Annie
Drums, Percussion – Dave Charles
Engineer [Re-Mix Engineer] – Anton Matthews
Engineer [Recording Engineer]- Kingsley Ward, Ralph Downs
Lead Guitar – Richard Treece
Producer – Help Yourself