The Moving Sidewalks-Flash(68)IT.Re. 2lp s/side etched (2000)Akarma Re.Flac 24-96
That´s an Akarma label lp reissue,from vinyl rip source.
A1 Flashback 4:46
A2 Scoun Da Be 2:08
A3 You Make Me Shake 3:05
A4 You Don't Know The Life 3:56
A5 Pluto-Sept. 31st. 5:13
B1 No Good To Cry 4:33
B2 Crimson Witch 3:06
B3 Joe Blues 7:38
B4 Eclipse 3:37
B5 Reclipse 2:30
Bonus Tracks
C1 99th Floor 2:18
C2 What Are You Doing To Do 2:29
C3 I Want To Hold Your Hand 3:21
C4 Need Me 2:14
C5 Every Night A New Surprise 2:58
Ripping info:
Hardware
RCM:Okki Nokki Record cleaning machine
Hifi racks stands:Artesania Audio
TT:Clearaudio Ovation
TONEARM:SME 309
CARTRIDGE:Shelter 301 MC.
PHONO PRE AMP.:Lehmann Audio Decade
ADC/DAC: Prism Sound Lyra 1
Connections:Rca Rega couple2
Software
Recorded in flac 24-92 with Adobe Audition CC 2014 with an IMac
Sound Forge Pro 14:Low declick,Gain.
Izotope RX 8:Declik process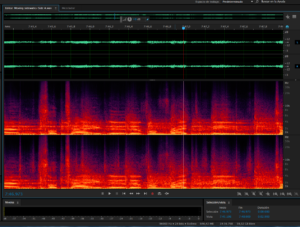 http://www.filefactory.com/file/33e0tj68h4a4/TMS-F.part1.rar
http://www.filefactory.com/file/6uksqkhbhnoa/TMS-F.part2.rar
http://www.filefactory.com/file/24um4dl086pc/TMS-F.part3.rar
Pass:digital
I can do recordings to be transfered in digital source
the most rare original pressings,are hard-to-find albums than often sound far superior to any reissues.Instead to pay an audio engineer,new labels use a quick mastering process than loose dynamics and destructive audio,to save money.
I have submitted masters to record labels and released digitizations with quite good dynamics.
If you have a piece of vintage audio that you would like digitized,please contact me.
These are several audio formats,compressed and uncompressed,from the same song taken from  this lp reissue,A1."Flashback".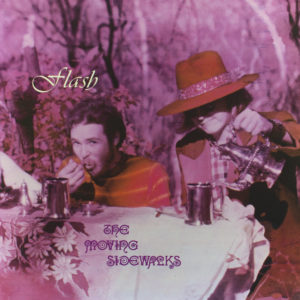 A1."Flashback"
CD recorded in WAV 16 bit
A1."Flashback"
CD LOUDNESS recorded in WAV 16 bit
A1."Flashback"
FLAC 24 bits
A1."Flashback"
WAV 24 bits
A1."Flashback"
WAV 24 BITS PROCESS