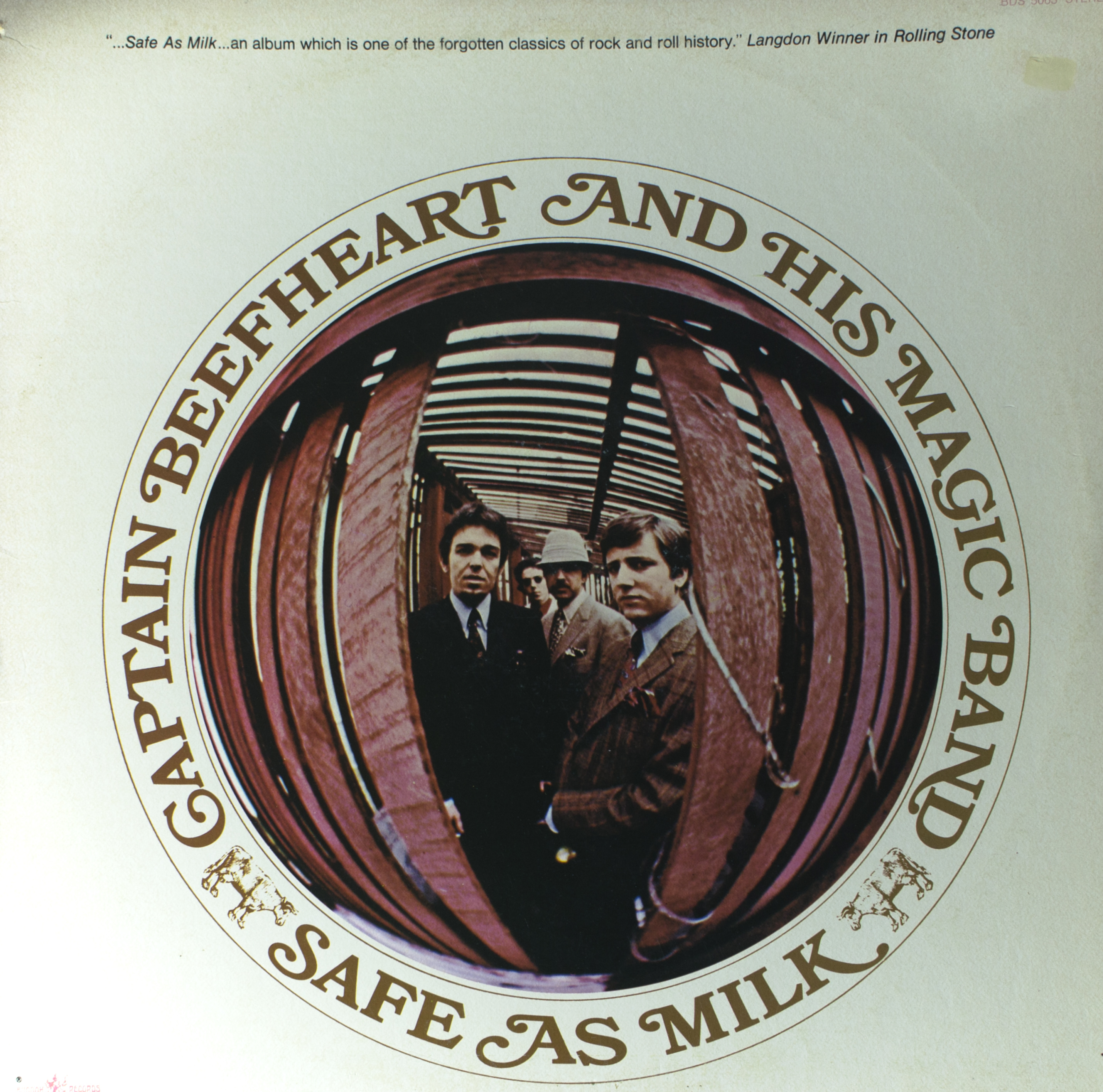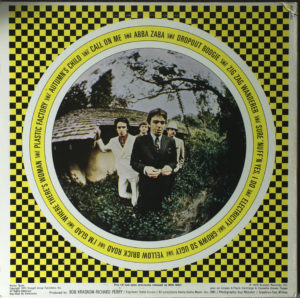 Grup de Rock & Blues ,Captain Beefheart & His Magic Band signan per A & M records en 1966.
Molts grups tocaban un pop comercial per promocionar als singles a las emisoras de radio, pro aquest disc es diferent, blues experimental,psicodelic ,es una obra de art.

Van Vliet,(Captain Beefheart) cantant i amic de Frank Zappa,edita aquest disc el mateix any que "Freak Out",inspirat amb als musics del delta blues,com Howlin Wolf.També hi son Ry Cooder a la guitarra i Alex St. Clair l´ baix, i a las percusions,John French,tocan ritmes Africans.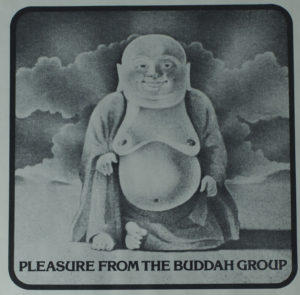 "Plastic Factory",amb un increible solo de guitarra blues,un dels millors que he escoltat,i la harmónica del Captain l´ acompanya amb un ritme perfecte.
"Zig Zag Wanderer","Call on Me",i "Yellow Brick Road" son altres temas on destaca la guitarra,i ancara hi han altres temas de blues impresionants,com "Electricity" i "Abba Zaba."
Performers:
Don Van Vliet: lead vocals, harmonica, bass marimba
Alex St. Clair Snouffer: guitar
Jerry Handley: bass guitar
Ry Cooder: guitar; bass on 8 & 11
John French: drums, percussion
Reedició vintage USA dels 70´s.
En aquesta versió Stereo Mix,surt un canal amb la veu i als ritmes de la percussió amb més volumen,logran un efecte molt més psicodélic.
Grabació de un vinil en format digital,audio en WAV 16 bits.
Nota:Nova grabació,per ajuste de parámetres del previ de phono.Aquesta grabació actual millora en dinámica la anterior,i amb menys soroll de fons.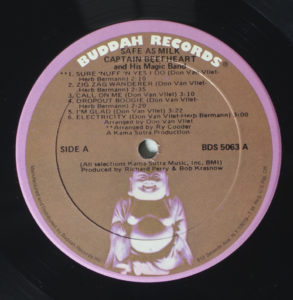 Tracklist
A1 Sure 'Nuff 'N Yes I Do 2:10
A2 Zig Zag Wanderer 2:35
A3 Call On Me 3:10
A4 Dropout Boogie 2:20
A5 I'm Glad 3:22
A6 Electricity 3:00
Captain Beefheart And His Magic Band – Safe As Milk(67)US.Re.(73)Buddah WAV 16-44 (Cara A) in WAV 16 bits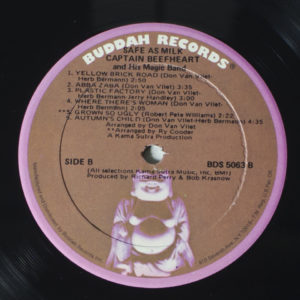 B1 Yellow Brick Road 2:50
B2 Abba Zaba 3:35
B3 Plastic Factory 3:00
B4 Where There's Woman 2:05
B5 Grown So Ugly 2:22
B6 Autumn's Child 4:35
Captain Beefheart And His Magic Band – Safe As Milk(67)US.Re.(73)Buddah WAV 16-44 (Cara B) in WAV 16 bits

Si tens a la colecció vinils raros,originals i dificils de trobar,puc digitalitçar
als LPS,amb un só molt superior a las reedicions d´ara.
Molts segells discográfics,editan reedicions sense fer un adecuat  pre masters process,i aixó significa perdida en dinámica,i destrucció de audio,per únicament estalviar diners en la producció de un vinil.