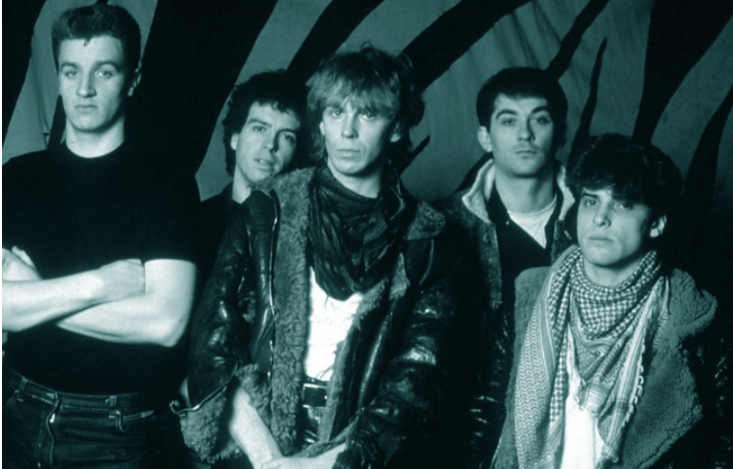 Musicologist,writer,and frontman in one´s of the best post-punk group,
Teardrop´s love the psychedelic-pop,Krautrock,and space rock.
Julian Cope solo albums,"Saint Julian","Peggy Suicide"...have commercial success overseas,and in the  UK.
Cope wrote "Krautrocksampler",a critically acclaimed guide to German space rock,"Japrocksampler"how the post-war Japanese blew their minds on rock n´roll,"Head-On" Memories of the Liverpool punk scene,and the story of the Teardrop Explodes.
Julian Cope – "20 Mothers"(95)UK.Orig. Echo 2lp purple WAV 16-44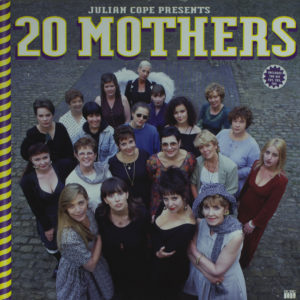 Cope,on his fatherhood-inspired "20 Mothers"(His wife and daughters appears on the covers photos) creates 20 songs very variety,and different to early material.
Musically has similar feeling to "Autogeddon" album,with plenty of neo-psychedelic tracks "Wheelbarrow Man","I Wandered Lonely As A Cloud","1995″,Can Krautrock style "Girl-Call",a quirky synth-pop tracks,"Just Like Pooh Bear","Leli B.","Adam & Eve Hit The Road",and even a electronics "When I Walk Through The Land Of Fear".
Style: Pop Rock, Space Rock, Psychedelic Rock
Tracklist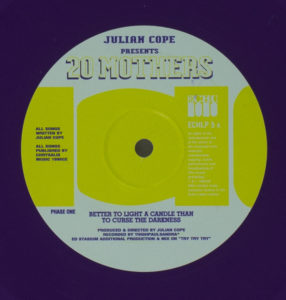 Phase One,LP in WAV 16 bits
A1 Wheelbarrow Man
A2 I Wandered Lonely As A Cloud
A3 Try Try Try
A4 Stone Circles 'N' You
A5 Queen/Mother
A6 I'm Your Daddy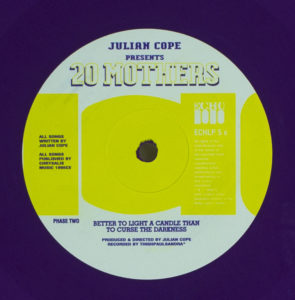 Phase Two,LP in WAV 16 bits
B7 Highway To The Sun
B8 1995
B9 By The Light Of The Silbury Moon
B10 Adam & Eve Hit The Road
B11 Just Like Pooh Bear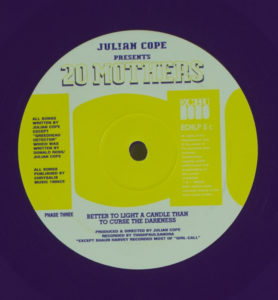 Phase Three,LP in WAV 16 bits
C12 Girl-Call
C13 Greedhead Detector
C14 Don't Take Roots
C15 Senile Get
C16 The Lonely Guy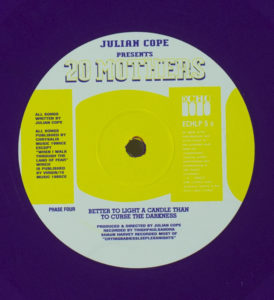 Phase Four,LP in WAV 16 bits
D17 Cryingbabiessleeplessnights
D18 Leli B.
D19 Road Of Dreams
D20 When I Walk Through The Land Of Fear
Credits
Arranged By [Horns] – Lord Terry Edwards
Arranged By [Strings], Mixed By – Thighpaulsandra
Drums, Percussion – Rooster
Guitar – Moon-Eye
Guitar, Bass, Mellotron [400] – Julian H
Photography By – Jill Furmanovsky
Producer, Directed By- Julian Cope
Recorded By- Thighpaulsandra (tracks: A1 to B5, C2 to C5, D2 to D4)
Recorded By [Most Of] –Shaun Harvey (tracks: C1, D1)
Synthesizer, Piano – Thighpaulsandra
Written-By – Julian Cope
I can do recordings to be transfered in digital source
the most rare original pressings,are hard-to-find albums than often sound far superior to any reissues.Instead to pay an audio engineer,new labels use a quick mastering process than loose dynamics and destructive audio,to save money.
I have submitted masters to record labels and released digitizations with quite good dynamics.
If you have a piece of vintage audio that you would like digitized,please contact me.