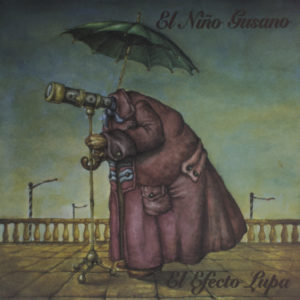 Banda Indie de Zaragoza dels 90s,Inspirada amb el pop beat dels anys 60s,la sicodelia i als Flaming Lips.
Tota aquesta varietat de estils,juntats amb als textos surrealistas,fan que aquest grup sigui inclasificable.
El Niño Gusano – El Efecto Lupa(96)SP.Orig.Grabaciones en el Mar Gat. wav 16-44
Tracklist
A1 Pelícano
A2 Mr. Camping
A3 Pon Tu Mente Al Sol
A4 Conde-Duque
A5 El Rey Ha Muerto
A6 El Chico De La Noria Hecha Con Pelos De Colores
A7 Creo Que Te Voy A Dejar (Bueno, No Se)
B1 Mme. Dos Rombos
B2 Vicente Del Bosque
B3 Sobrinito
B4 Caliño
B5 La Chica Que Salió De La Tarta
B6 Y Lo Que Digo 5 Veces Es Verdad
B7 Un Viaje A La Luna
El Niño Gusano – El Efecto Lupa(96) 16-44 WAV,16 bits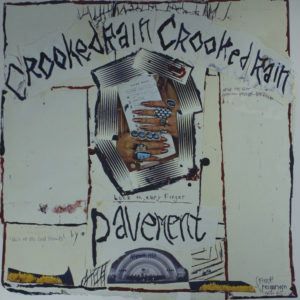 Album fundamental en quasevol discografía de Indie rock dels 90s,i un dels favorits de la banda de Stephen Malkmus.
El só es distorsionat i Lo-Fi,ya que la qualitat de la grabació es sense dinámica,i un só amb guitarras distorsionadas per una resposta,més energica i convulsiva.
Pavement – Crooked Rain Crooked Rain(94)US.Re.(2007)Matador Rem. 180 gr. wav 16-44
Tracklist
A1 Silence Kit
A2 Elevate Me Later
A3 Stop Breathin
A4 Cut Your Hair
A5 Newark Wilder
A6 Unfair
B1 Gold Soundz
B2 5-4 = Unity
B3 Range Life
B4 Heaven Is A Truck
B5 Hit The Plane Down
B6 Fillmore Jive
Pavement – Crooked Rain Crooked Rain(94) 16-44 WAV,16 bits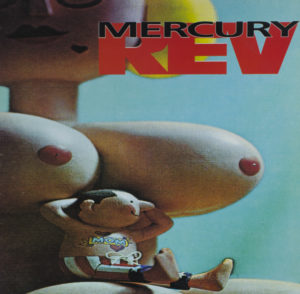 Banda de Buffalo,New York,David Baker es el cantant i compositor, i edita aquest album que es el més important de la seva carrera,amb guitarras enérgicas i melodias de pop tecnicolor.
Mercury Rev – Boces(93)UK.Orig.Beggars Banquet wav 16-44
Tracklist
Push Me
A1 Meth Of A Rockette's Kick
A2 Trickle Down
A3 Bronx Cheer
A4 Boys Peel Out
A5 Downs Are Feminine Balloons
Pull Me
B1 Something For Joey
B2 Snorry Mouth
B3 Hi-Speed Boats
B4 Continuous Drunks And Blunders
B5 Girlfren
Mercury Rev – Boces(93) 16-44 WAV,16 bits
Mercury Rev tornan a Barcelona per tocar en directe,amb el seu álbum més conegut "Desert´s songs".
Mercury Rev-Live in Plaça dels Àngels,Barcelona 23 Sept. 2018.
Filmat amb una cámara CANON EOS 60D
Mercury Rev: celebrates Deserter's Songs 20th Anniversary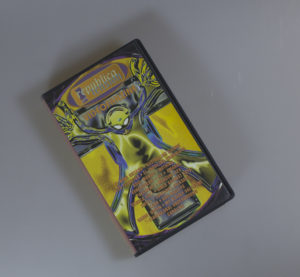 Transfer de cinta VHS,a MP4 Digital,format.
-Mercury Rev-Something for Joey(video)
-El Niño Gusano-La mujer Portuguesa(Video)
-Entrevista Carolina Records España
-Pavement – Rattled By The Rush(Video)
I can do recordings to be transfered in digital source
the most rare original pressings,are hard-to-find albums than often sound far superior to any reissues.Instead to pay an audio engineer,new labels use a quick mastering process than loose dynamics and destructive audio,to save money.
I have submitted masters to record labels and released digitizations with quite good dynamics.
If you have a piece of vintage audio that you would like digitized,please contact me.