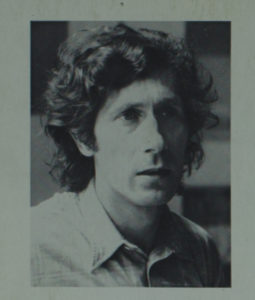 Eberhard Schoener,es un músic d´arrels clasics,va estudiar violin i direcció de orquestra,als seus inicis va experimentar amb els sintetitzadors i al instrument musical moog,interpretan als estils avant-garde,i electrónica.
Fruit de aquestas activitats,son aquest 2 albums "Music for Meditation"(Film-music),i "Bali-Agung" que van ser una etapa molt important dins la carrera musical,viatge a la illa de Bali per trobar-se a un mateix,i crea aquest disc de música tradicional Balinesa amb electrónica i avant-garde.
Eberhard Schoener – Meditation(73)GER.Re. Ariola club edition(75) Quadrophonic 16-44
Tracklist
A Music For Meditation I
B Music For Meditation II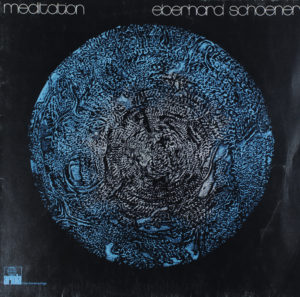 Eberhard Schoener- Meditation(73) 16-44 WAV,16 bits
Eberhard Schoener-Bali Agúng(75)US.Re.(80)Celestial Harmonies 16-44
Tracklist
A1 Tjandra
A2 Rawana
A3 Nadi
B1 Surija
B2 Ramayana
B3 Ketjak
B4 Ag˙ng Raka-Dalang
B5 Gong-Gede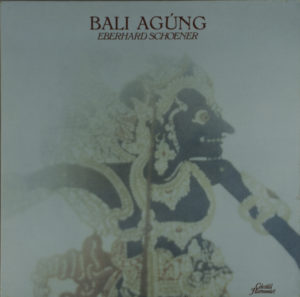 Eberhard Schoener-Bali Agúng(75) 16-44 WAV,16 bits
Eberhard Schoener & Bali Agúng 1976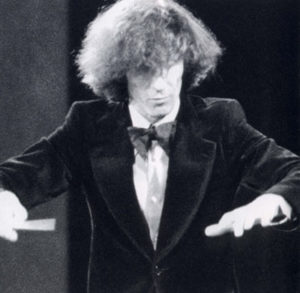 Eberhard Schoener ya habia dirigit una orchestra amb un grup de rock abans,va ser al 72,amb els Procol Harum per promoure albums clássics com "Edmonton,live album",i també al clássic de Jon Lord´s "Gemini Suite".

La intenció de Schoener era aproximar la música clásica de Mozart,a un públic jove aficionat a la música rock.
Video
Eberhard Schoener & John Lord-Rock meets classics,mit Orchester der Munchner Kammeroper(74).Mov
Performance: Continuo on Bach/Window,by Jon Lord and Eberhard Schoener
Also,with Purple musicians Glenn Hughes and David Coverdale.
Aquest es un Concert en directe,1 de Juny de 1974,programat simultaneament a 16 paisos via Eurovision.
Inesperadament als inicis dels 80´s un dels grups més importants de rock anglés,als Police,van grabar discos sota la batuta de aquest gran músic prolífic,Eberhard Shoener.
Com diu Schoener,"The purpose of all my journeys is the return.All my albums are also a return".
Eberhard Schoener Flashback(78)GER.Orig.EMI Harvest Gatefold 16-44
Tracklist
From The New World
A1 Trans-Am
A2 Why Don't You Answer
A3 Only The Wind
A4 Powerslide
A5 Flashback
A6 Epilogue
From The Old World
B1 Rhine-Bow
B2 Loreley
B3 Magma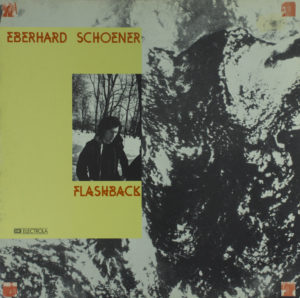 Eberhard Schoener- Flashback(78) 16-44 WAV,16 bits
Eberhard Schoener-Video Magic(78)GER.Orig.EMI Harvest Gatefold 16-44
Tracklist
A1 Octogon
A2 Speech Behind Speech
A3 Natural High
A4 Code-Word Elvis
B1 Video-Magic
B2 Night Bound City
B3 San Francisco Waitress
B4 Koan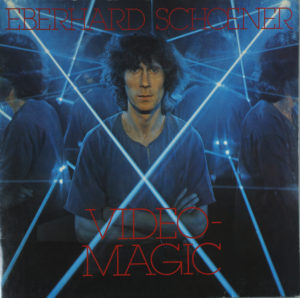 Eberhard Schoener-Video Magic(78) 16-44 WAV,16 bits
Puc fer grabacions de vinils i transferir als lps en format digital.
Als mes raros vinils originals de primeras edicions,i dificils de trobar tenan una dinámica de só superior a moltas reedicions novas.
En lloc de pagar la feina de un ingenier de audio,molst segells moderns usan un sistema rápid de post producció que perd en dinámica per estalviar presupost.
Yo he fet grabacions originals de discos per a seguells discográfic.
Si tú tens música en quasevol format de audio que vols digitalitzar,pots contactar amb mí.