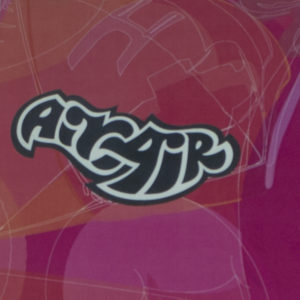 French electronic duo Air,means "Amour,Imagination,Rever",formed in 1995 by Nicolas Godin and Jean-Benoit Dunckel.
With Atmoshpheric sound inspired in synths players like Tomita,Jean Michel Jarre and Vangelis,but also,nice pop melodies influence of Serge Gainsbourg.

After two fine releases first albums,"Moon Safari" and "Virgin Suicides",the group oriented in more experimental direction,on electronica and trip-hop,styles.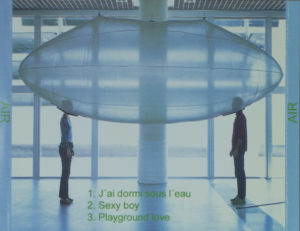 AIR – Air Air Source(2000)FR CD Promo VISA wav 16-44
Style: Future Jazz,Downtempo,Ambient
Tracklist
1 J'Ai Dormi Sous L'Eau
2 Sexy Boy (Sex Kino Mix By Beck Hansen)
3 Playground Love (Nosferatu Remix By Flower Pistols)
AIR – Air Air Source(2000)CD 16-44 WAV,16 bits
AIR- The Virgin Suicides(2000)EU.Bootleg Record makers(2012) Wav 16-44
Tracklist
A1 Playground Love
A2 Clouds Up
A3 Bathroom Girl
A4 Cemetary Party
A5 Dark Messages
A6 The Word Hurricane
A7 Dirty Trip
B1 High School Lover (Theme From The Virgin Suicides)
B2 Afternoon Sister
B3 Ghost Song
B4 Empty House
B5 Dead Bodies
B6 Suicide Underground
Notes: Unofficial Release
AIR- The Virgin Suicides(2000) 16-44 WAV,16 bits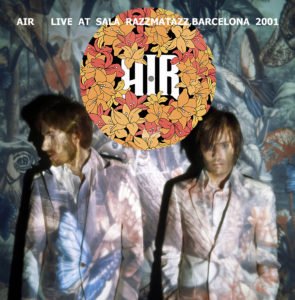 Air- Live at Razzmatazz,Barcelona 10-11-2001 Wav 16-44
Recorded "On air",with a Sony Stereo portable Minidisc.
Air- Live at Razzmatazz(2001) 16-44 WAV,16 bits