Talking Heads- Stop Making Sense(84)US.Orig.Sire Wav 16-44
Style: New Wave
Tracklist
A1 Psycho Killer
A2 Swamp
A3 Slippery People
A4 Burning Down The House
A5 Girlfriend Is Better
B1 Once In A Lifetime
B2 What A Day That Was
B3 Life During Wartime
B4 Take Me To The River
Credits
Backing Vocals – Ednah Holt,Lynn Mabry
Bass – Tina Weymouth
Drums – Chris Frantz
Guitar -Alex Weir,David Byrne,Jerry Harrison
Keyboards – Bernie Worrell,Jerry Harrison
Percussion – Steve Scales
Vocals-Alex Weir, Chris Frantz,David Byrne,Jerry Harrison,Tina Weymouth
Mastered By – Jack Skinner,Ted Jensen
Engineer -Joel Moss,Mark Wolfson
Notes
Special Limited Edition Package, includes 20-page booklet featuring photos and drawings by David Byrne from stage production storyboards.
Music from A Film by Jonathan Demme & The Talking Heads.
Recorded Live at Pantages Theatre, Hollywood, December 1983. Recorded by The Record Plant Mobile.
Some copies are gold foil stamped "Lent for Promotional Use Only…" on the cover.
Talking Heads- Stop Making Sense(84) 16-44 WAV,16 bits
Two early live recordings from Talking Heads,band.
I don´t know if some of these shows,have been realised as bootlegs.
thanks to Tina,Chris,David & Jerry for their music and art.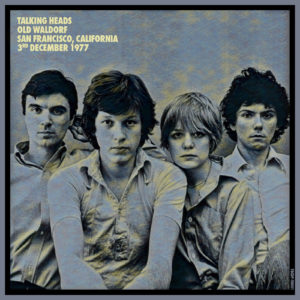 Talking Heads-Old Waldorf San Francisco, CA 1977/12/03
KSAN Pre-FM
01. Intro
02. Uh-Oh,Love Comes To Town
03. With Our Love
04. The Book I Read
05. Artists Only
06.Stay Hungry
07. The Big Country
08. New Feeling
09. Thank You For Sending Me An Angel
10. Who Is It
11. Psycho Killer
12. No Compassion
13. 1,2,3, Stoplight
Talking Heads-Old Waldorf San Francisco(77) 16-44 WAV,16 bits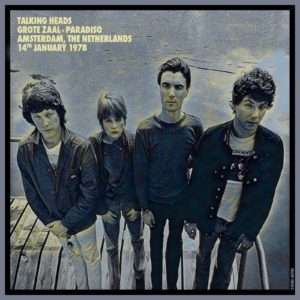 Talking Heads Paradiso,Amsterdam,The Netherlands 1978/01/14
Source: FM
01 Love – Building On Fire
02 Uh-Oh, Love Comes To Town
03 Don't Worry About The Government
04 Take Me To The River
05 The Book I Read
06 New Feeling
07 A Clean Break (Let's Work)
08 Who Is It?
09 Psycho Killer
Line-Up:
David Byrne – vocals, guitar
Tina Weymouth – bass
Chris Frantz – drums, backing vocals
Jerry Harrison – keyboards, guitar, backing vocals
Original Notes from the Source:
This is a partial recording of this show; on the setlist it is missing only 3 songs.
The sound quality is excellent,with nice stereo separation and next to no hiss.
Talking Heads Paradiso,Amsterdam,(78) 16-44 WAV,16 bits
Love Of Life Orchestra- Geneva(80)US.Orig. Infidelity Wav 16-44
Style:New Wave,Minimal,Experimental
Tracklist
A1 Cry Like A Baby, Sing Like A Dog
A2 Tight Ropes
A3 Young Girls
A4 Bugsy
B1 Diamond Lane
B2 Ordinary People
B3 Lament
B4 Revolution Is Personal
B5 Extra Dik
Credits
Artwork – Static Kling
Bass – Al Scotti
Composed By -Bob Horn (tracks: B5),Charles Albertine (tracks: B5),Larry Elgart (tracks: B5),
Les Elgart (tracks: B5),Peter Laurence Gordon (tracks: A1 to B4)
Design Concept – Lawrence Weiner
Engineer – Jean Ristori
Guitar – Larry Saltzman
Guitar, Mandolin – Randy Gun
Keyboards, Woodwind – Peter Gordon
Mastered By -Howie Weinberg
Percussion [Acoustic, Electronic]- David Van Tieghem
Producer – David Van Tieghem,Peter Gordon
Love Of Life Orchestra- Geneva(80) 16-44 WAV,16 bits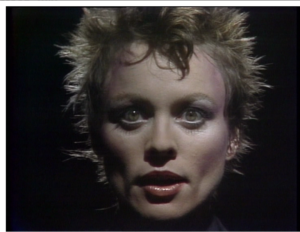 Two Moon July
The Kitchen
1986, Director: Tom Bowes
The television production Two Moon July was a multidisciplinary event that featured experimental video,film, visual art,
performance and music in a theatrical framework.
Music by downtown legends Brian Eno,Philip Glass and Arto Lindsay,among others,provides a running soundtrack.
Performances:
Laurie Anderson, Difficult Listening Hour; David Byrne,Report From L.A.
Philip Glass, Mad Rush; Bill T. Jones, Inspiration; Arto Lindsay,Evan Lurie & John Lurie, Boating
Film:
Bruce Conner, America is Waiting, 1981
Music Excerpts:
Brian Eno, Mistaken Memories of Mediaeval Manhattan,1981;Philip Glass,Arto Lindsay.
Video:
Laurie Anderson,Oh Superman,1981
I can do recordings to be transfered in digital source
the most rare original pressings,are hard-to-find albums than often sound far superior to any reissues.Instead to pay an audio engineer,new labels use a quick mastering process than loose dynamics and destructive audio,to save money.
I have submitted masters to record labels and released digitizations with quite good dynamics.
If you have a piece of vintage audio that you would like digitized,please contact me.